Air Duct Cleaning
Back To Our Services
If you've been finding it nearly impossible to keep your house free of dust, stale smells and stuffy air, your air ducts could be due for a good old fashioned cleaning. Ventilation systems may not require constant maintenance and attention, but every 5 years or so it does become important to make sure that they are clean enough to operate efficiently to keep your home ventilated with clean air. A dirty duct can lead to impure air which results in allergies, rheumatic disorders, and unexplainable and stubborn layers of dust which just won't go away. That is why here at Air Duct Cleaning in Champbell we are dedicated to keeping your vents in good working order so that you can enjoy the benefits of clean and well regulated air in your home.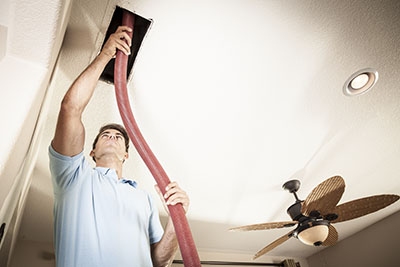 Let us help you clean your ducts!

We are an air duct cleaning business that understands the importance of keeping a properly maintained air ventilation system. Our staff will work quickly and hassle free to keep your systems in perfect order. Our technicians will keep your systems perfectly clean to ensure their efficient operation in your home.

We specialize in home air duct cleaning. If you or anyone in your family is a smoker, it is likely that your vents are stuffed with foul air. A dirty ventilation system will do very little to remove the smell of cigarette smoke from your home. To non-smokers, the smell of stale tobacco can be downright off putting, so why live in a house plagued by the stench? Let us keep your duct clean and working efficiently to clear the air in your home.

If you have pets, then you need to ensure the efficiency of your home air filter cleaning system to keep the air clear of dust, stray fur and parasites. A dirty system may not remove pet smells and benevolent particles from the air in your home affectively enough. So call us to make sure your system is operating the way it should.

Despite the health risks, a filthy duct can leave unsightly marks on your walls or ceiling. Opting for timely and professional air duct maintenance and cleaning will ensure that your home stays looking magnificent and unblemished by layers of old dust.

"Air Duct Cleaning in Campbell" is a reliable and trusted air duct cleaning business and is waiting for your call. So have a look at our website or pick up the phone right now. We are ready to help clear the air in your home, and keep it that way.